MagHealy Classic Edition
!!! Please order the Healy here:
Order the Healy here
---
Healy Hardware+MagHealy Edition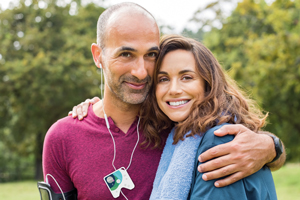 The MagHealy Classic Edition includes the MagHealy device with the Healy app and offers the following applications and program groups:
Classic Application
Classic Programs 1 (7 programs)
Classic Programs 2 (7 programs)
The MagHealy Classic Edition Is Just the Beginning
You are being offered the flexibility to mix and match in total three different subscription-based MagHealy Applications with a set of four subscription periods. Just keep in mind that based on your choice, you can unlock attractive discounts on your order that you don't want to miss out on.
You simply select the MagHealy Classic Edition and then you can select your additional subscriptions.
The following MagHealy Applications are available as subscription:
– Atmosphere
– Water
– McMakin
Subscribe to longer terms and/or additional MagHealy applications of your choice to benefit from additional discounts.
3-month subscription = 5% discount
6-month subscription = 10% discount
12-month subscription = 20% discount
2 MagHealy Applications = 20% discount
3 MagHealy Applications = 33% discount
This is Healy!
The Wearable for Health - Well-being – Balance
Feeling well and being happy about your life is one of the most important things there is. Be it at university, at work, doing sports or within your family – you always want to live a healthy life and be active and balanced. Health, well-being, balance – that's what makes up your lifestyle.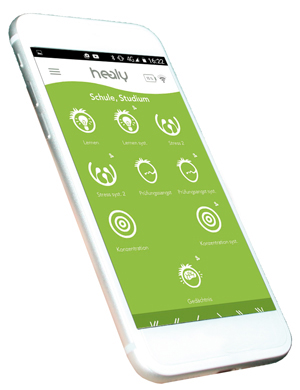 Always the Right Frequency for Life
Healy is a certified wearable that uses individually determined frequencies to stimulate specific areas of your body. Through regular use of the selected frequency programs, Healy can support restoring the cell membrane tension to a natural level. This versatile little device contains frequency programs that help promote your health, vitality and overall wellbeing.
Feel Healthy All the Way with Healy
Isn't it a great feeling to feel strong, active and healthy? A healthy body and mind means quality of life, after all. That's why Healy offers you applications to help you stay fit, and bioenergetically regenerate and reduce pain. It is designed to support you in stressful situations during the day, help you recover more easily and find peace in the evening.
Healy is meant help you to increase your vitality to improve the flow of your energy reserves and to activate your energy reservoirs.
The Healy System - Developed by Marcus Schmieke and Nuno Nina
Marcus Schmieke
Marcus Schmieke, born 1966, is the inventor and developer of the Healy and TimeWaver products. For many years Marcus had been thinking about how to let everyone benefit from the possibilities of the TimeWaver technology in a compact and simple way. What he had in mind was a device that everyone could use every day, something compact, simple and practical. A little companion that watches over our health and can help in an innovative way to prevent problems and support healing.
Nuno Nina
Nuno Nina is a Portuguese researcher and therapist. Nuno runs seven private clinics, most of them in Portugal. His field of work is mainly integrative medicine and cell biology. Nuno's experience with thousands of patients has enabled him to compile the theories and findings from his research in the form of a collection of 144,000 so-called "Gold Frequencies." When he first came into contact with the TimeWaver technology years ago, he immediately suggested combining it with the possibilities of frequency therapy to create something greater than the sum of its parts.
Scope of delivery:
1x MagHealy hardware (REF 0010) in carton package
1x Induction charger
1x Induction charger cable USB 1.5 m
Notice:
"Quantum Analyzed Frequencies" ("QAF") is a proprietary technology of Healy World. It uses the data from a physical noise generator to assign a priority to frequencies that professional user experience indicates have the highest relevance for the user.
The duration, frequencies, intensity, frequency, naming, and the descriptions of the Quantum Analyzed Frequency (QAF) programs are based on the practical experience experts and our understanding of the interaction of frequency modulated magnetic fields with the Bioenergetic Field. They have not been confirmed by independent studies.
The MagHealy Quantum Analyzed Frequency (QAF) programs are designed to support wellbeing through harmonization of the Bioenergetic Field. We have conducted unblinded before/after surveys in controlled and randomized groups of participants. These surveys suggest that the participants' wellbeing was higher after the application. We attribute this to the harmonization of the Bioenergetic Field, which we refer to as the energy flow of life, traditionally also called chi (or qi) and prana. This has not been confirmed by independent studies.
The magnetic field programs of the MagHealy device are not medical applications. They are not intended to cure, treat, mitigate, diagnose, or prevent any disease or medical condition. The terms used in the programs do not constitute statements concerning their effects. The purpose of the programs is to provide the user with a tool to explore application options. MagHealy programs should not be treated as a substitute for professional medical advice, diagnosis or treatment. You should always seek such advice from a qualified medical professional. If you have or suspect you may have a medical condition, or if you are under the care of a healthcare practitioner, you should consult your practitioner before using MagHealy. Always use your MagHealy according to the Instructions for Use.