Healy - Frequencies for your Life - Infomaterial
!!! Please order the Healy now only at:
Order the Healy here
---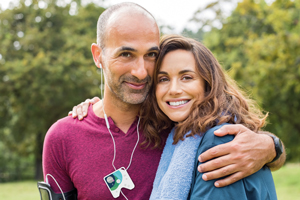 This is Healy!
The Wearable for Health - Well-being – Balance
Feeling well and being happy about your life is one of the most important things there is. Be it at university, at work, doing sports or within your family – you always want to live a healthy life and be active and balanced. Health, well-being, balance – that's what makes up your lifestyle.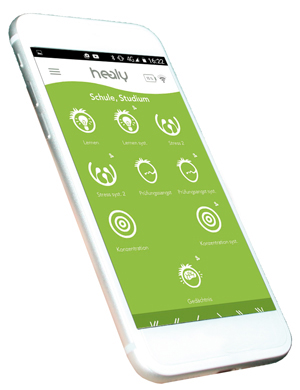 Always the Right Frequency for Life
Healy is a certified wearable that uses individually determined frequencies to stimulate specific areas of your body. Through regular use of the selected frequency programs, Healy can support restoring the cell membrane tension to a natural level. This versatile little device contains frequency programs that help promote your health, vitality and overall wellbeing.
Feel Healthy All the Way with Healy
Isn't it a great feeling to feel strong, active and healthy? A healthy body and mind means quality of life, after all. That's why Healy offers you applications to help you stay fit, and bioenergetically regenerate and reduce pain. It is designed to support you in stressful situations during the day, help you recover more easily and find peace in the evening.
Healy is meant help you to increase your vitality to improve the flow of your energy reserves and to activate your energy reservoirs.
The Healy System - Developed by Marcus Schmieke and Nuno Nina
Marcus Schmieke
Marcus Schmieke, born 1966, is the inventor and developer of the Healy and TimeWaver products. For many years Marcus had been thinking about how to let everyone benefit from the possibilities of the TimeWaver technology in a compact and simple way. What he had in mind was a device that everyone could use every day, something compact, simple and practical. A little companion that watches over our health and can help in an innovative way to prevent problems and support healing.
Nuno Nina
Nuno Nina is a Portuguese researcher and therapist. Nuno runs seven private clinics, most of them in Portugal. His field of work is mainly integrative medicine and cell biology. Nuno's experience with thousands of patients has enabled him to compile the theories and findings from his research in the form of a collection of 144,000 so-called "Gold Frequencies." When he first came into contact with the TimeWaver technology years ago, he immediately suggested combining it with the possibilities of frequency therapy to create something greater than the sum of its parts.
Healy Hardware + Healy Gold
(Best. Nr. TWH-1069)
€ 497,-
Healy Hardware + Healy Holistic Health
(Best. Nr. TWH-1070)
€ 997,-
Healy Hardware + Healy Holistic Health Plus
(Best. Nr. TWH-1071)
€ 1.497,-
Healy Hardware + Healy Resonance
(Best. Nr. TWH-1072)
€ 2.497,-

NOTE: Healy is a medical device for the treatment of chronic pain, fibromyalgia, skeletal pain and migraine as well as for the adjuvant therapy of mental illness such as depression, anxiety and associated sleep disorders. All other applications of Healy are not recognized by conventional medicine due to lack of evidence in the sense of conventional medicine.