Discover India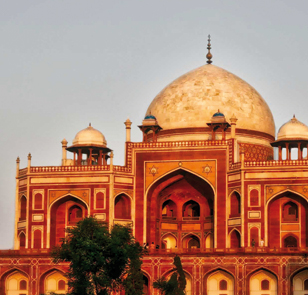 Come with us on a journey to the ancient palm leaf libraries and unknown holy places in India!
Indien: Als Subkontinent der Mystik und Geburtsstätte vier großer Weltreligionen gilt dieses Land mit seinen über 1,5 Milliarden Menschen als Zentrum hoher, geistiger Wissenschaften. Ayurveda, die Wissenschaft und Medizin für ein langes Leben, Jyotish, die Sternenkunde und Astrologie, Vedanta, die Geisteswissenschaft wie Logik, Atomphysik und Philosophie, und Yoga, die Körper- und Geistesdisziplin – all das sind nur einige der Errungenschaften dieser alten Hochkultur, die seit Tausenden von Jahren Menschen aller Kulturen und Traditionen bereichert.
Man muss dieses Land mit seiner abwechslungsreichen Geschichte erlebt haben, um die Begeisterung so vieler Reisender zu teilen: Uralte, komplexe Tempelanlagen und Kultstätten, die vor über 3000 Jahren geschaffen und in Granit gehauen wurden, zeugen noch heute von dem Wissensschatz der damaligen Zeit. Die Fülle und Vielseitigkeit des Landes – angefangen von der exotischen, schmackhaften vegetarischen Landesküche bis hin zu Ihrer persönlichen Schicksalsbibliothek, wo Sie mehr über Ihr Vorleben und die damit verbundene Zukunft erfahren – sind schlicht atemberaubend.
Kommen Sie mit uns und lassen sich auf Ihr Leben ein – es hat so viel mehr zu bieten!
As soon as circumstances permit, the next trips will be planned. If you would like to be informed about the new developments, send us a short email.
There are no products to list in this category.